Jesus Home
Contact
Evangelize
Press Release Package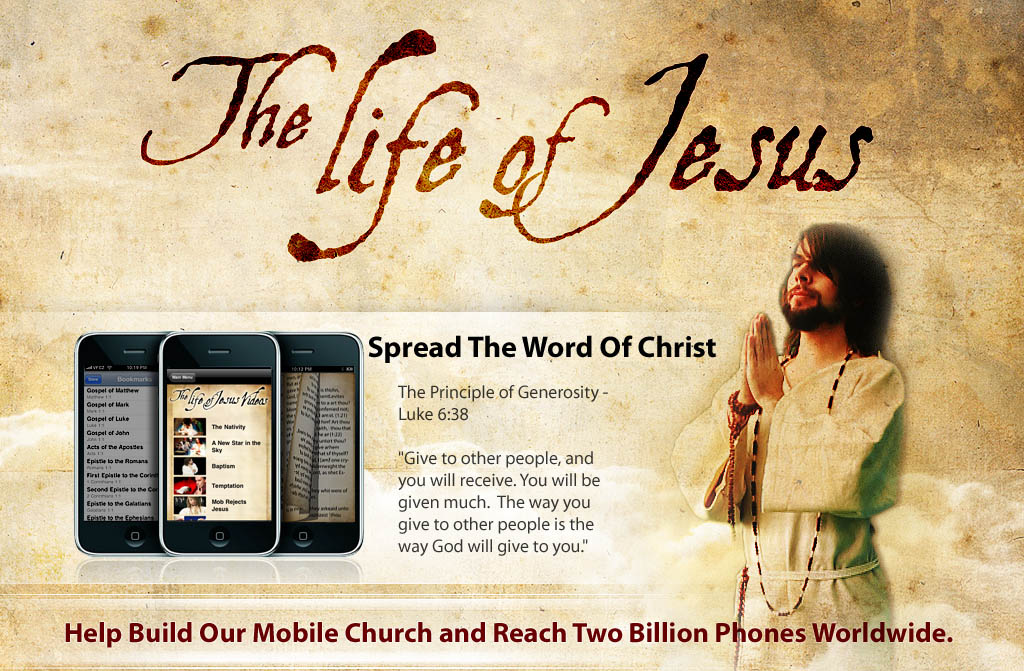 Come join us on Facebook, MySpace and Twitter! Join our mobile ministry family!

100% of all donations go to helping spread
the Word of the Lord through development of our
"The Life Of Jesus"" phone applications.

Help us build our mobile church and reach two billion
phones worldwide. The Life Of Jesus will inspire the world,
one phone at a time.

One-time donations can be in any amount.
Subscription donations renew automatically each month.
For more information, please write to us
here